3D Artists at ARVORE are generalist artists who visually realize the amazing environment and characters that encompass our XR experiences, working with a multidisciplinary team to ensure the final product promotes the envisioned emotional experience to the player.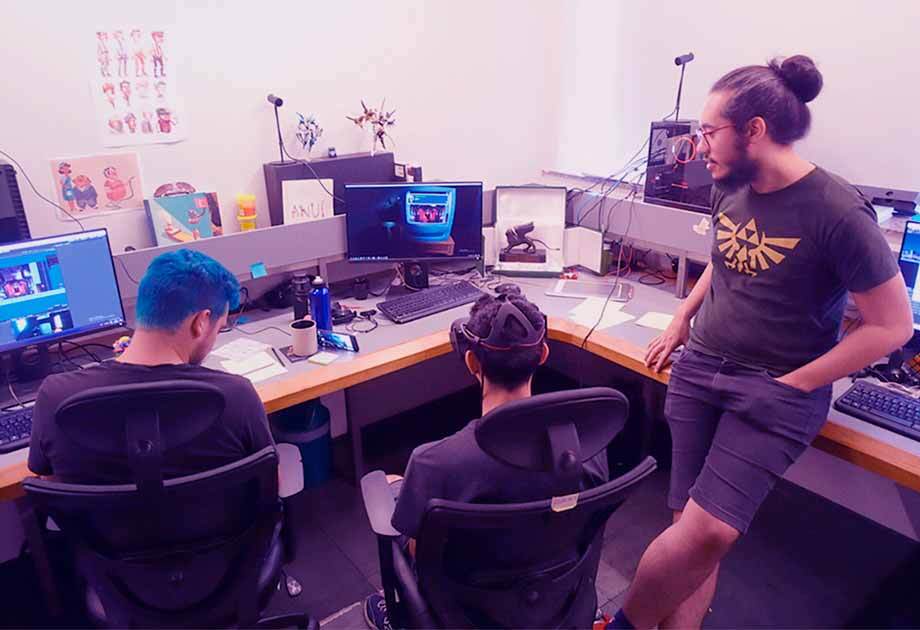 Main Cross-Functional Activities:
Create artistic material and assets including Characters, Props and Environments for all XR products, games and experiences
Actively participate in the early stages of brainstorming and worldbuilding, assuring the best visual translation of that idea
Ensure the art assets of a project fit the strict real-time rendering performance and requirements proposed on each project.
Research and develop new techniques in order to facilitate the needs of each project while at the same time sharing the knowledge with the rest of the team.
Set the bar for excellence, including hands-on craft contribution and team-focused collaboration, providing feedback and building trust with your team.
Establishing artistic benchmarks and offering advice to less experienced artists in order to improve the visual quality of our titles.
Collaborating with a multidisciplinary team, leaning on everyone's skills to deliver a high-quality product.
Support the lead and producer in planning and managing your workload to meet project milestones.
Efficiently communicate and support messages and decisions from management.
Must Have:
Ability to create original content for 3D using modeling, mapping, texturing, shader and lighting techniques., optimized for real time environment.
A great grasp of anatomy, perspective, and volume.
Solid knowledge of color, lighting, atmosphere & overall composition.
Experience at prototyping in quick iterations.
Have experience with CGI production softwares, like Maya, Blender, ZBrush, Substance Painter, and Photoshop.
Good Experience with Unity Engine.
Good knowledge of real-time VFX and shader developing
Knowledge of modern UV mapping techniques (trim textures, atlasing, etc)
Ability to work across different artistic styles.
A profound aptitude for art, creativity and an eye for detail.
Ability to work in a fast-paced environment with a high degree of independence and an innate intuition for task prioritization.
Awareness of technological trends and interest in interactive media.
Openness to learn new tools and skills.
Ability to analyze problems and their sources to find new and better solutions.
Willingness to observe, absorb and modify their own work based on many avenues of artistic criticism.
Always giving and receiving constructive and creative feedback.
Nice To Have:
Experience with Unreal Engine.
Be skilled with rigging tools
Have good timing and sensitivity for animation
Experience with the process of developing games.
Experience of the Virtual Reality medium
Great communication and presentation skills.
Be familiar with Google G Suite, Monday, Slack, and Git.
A passion for Games, Movies, TV, Art, Animation, Electronics, RPGs, Theater, and narrative experiences would be a great plus.
Advanced English.
Recruiting Process:
Apply for the position.
Selected candidates will be invited for an initial interviewing process
Final candidates will meet the team and go through final interviews
Decisions will be e-mailed right after
back to jobs