The Creative Researcher will work closely with the Production Designer, focusing on tasks such as creative research and worldbuilding, and helping the Production Designer to articulate the Creative Directors vision to all teams during the development of a project. This is a position that will work intensely during the pre-production phase, making sure the PD and the teams have enough creative resources to be inspired. Also, the Creative Researcher will help the PD to keep the teams following the core aesthetic concepts and maintain the well-organized flow of references needed during production.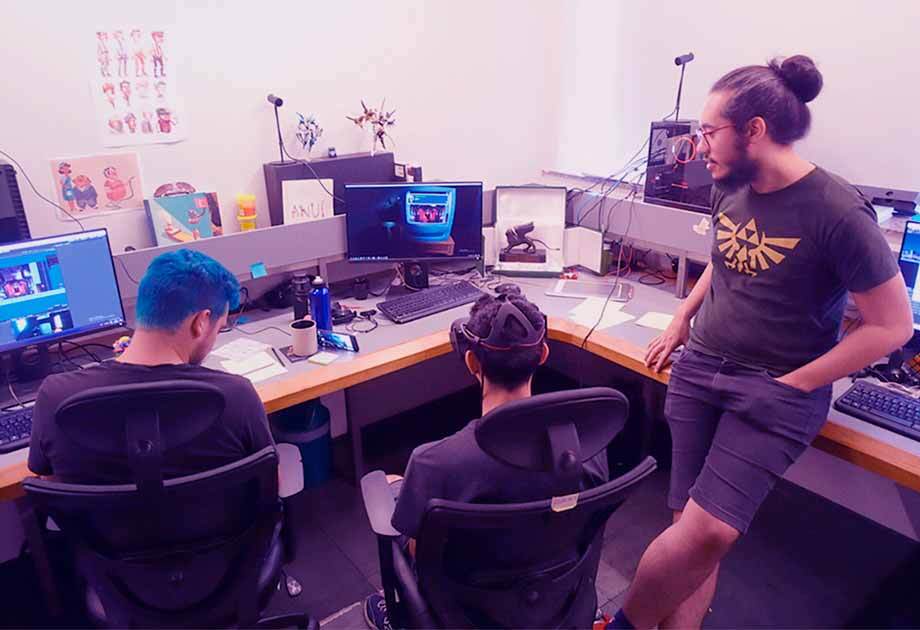 Main Cross-Functional Activities:
Assist the PD with the creation of the worldbuilding and initial aesthetic concepts of a project.
Conduct the creative research, organizing it into mood and/or style boards, assisting team members to achieve the best interpretation of the Creative Director and Production Designer aesthetic vision.
Keep a well-organized catalog of references and other studies for a growing understanding of a visual narrative.
Assist the PD on the management of the team regarding all aesthetics elements of a project.
Understand the design elements and the best layout for an X-Reality environment.
Understand that the use of space and design interfere directly in the interactivity and narrative of the experience.
Create a repertoire of VR experiences and present new immersive experiences to the team.
Must Have:
An exceptional eye for detail.
Great sense of visual aesthetics and narrative, as well as extensive knowledge and familiarity with different art styles and visual craft.
Be a creative thinker with excellent visual awareness.
Excellent organization skills and understanding of the best ways to showcase ideas.
Clear communication and presentation skills to guide the team towards a unified visual style and goal.
Ability to manage multiple projects and tasks simultaneously.
Ability to demonstrate a strong initiative to contribute new ideas.
Ability to accept and work with feedback from multiple resources.
Experience with presentation softwares.
Experience with editing software.
Advanced English
Nice To Have:
Experience with Illustration and Design software.
Be familiar with Google G Suite, Monday, Slack and Github.
A passion for Virtual Reality, Games, Movies, TV, Art, Animation, Electronics, RPGs, Theater and narrative experiences would be a great plus.
Recruiting Process:
Apply for the position.
Selected candidates will be invited for an initial interviewing process
Final candidates will meet the team and go through final interviews
Decisions will be e-mailed right after
back to jobs