Tech Artists are responsible to bridge the gap between the issues of the creative, programming and engineer teams in game development. Must possess an equal amount of knowledge about both disciplines to ensure all needs are being met.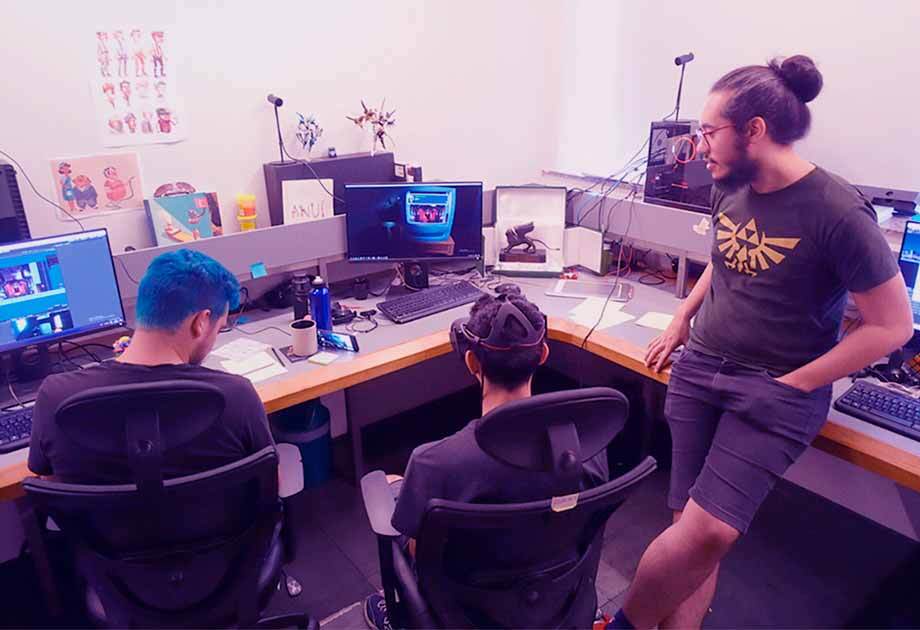 Main Cross-Functional Activities:
Research and development of production tools for our VR team.
Supporting artists and engineers in the 3D art pipeline.
Assisting in asset performance and validation.
Solving complex technical issues during development.
Developing and maintaining resources and pipelines along with our devs and programmers.
Ensuring final art runs to full visual resolution.
Working within the limits of the game engine, curating file sizes, polygon counts and loading speeds.
Preparing and designing character and props simulations such as cloths, effect emitters and ragdoll collision.
Optimizing environments and establishing physics barriers.
Researching and overseeing the implementation of rendering techniques.
Developing performance of frame rate and memory.
Monitoring the performance of the game.
Maintaining technical documentation.
Must Have:
Deep knowledge in Maya and Unity 3D softwares.
Solid Python and C# programing skills.
Great Shading programming proficiency.
Nice To Have:
Be familiar with Google G Suite, Monday, Slack and Github.
Previous knowledge or experience with VR and AR content is desirable.
A passion for Games, Movies, TV, Art, Animation, Electronics, RPGs, Theater and narrative experiences would be a great plus.
Experience in a technology and/or content development/environment, or related fields.
Unreal Engine and C++ knowledge is a plus.
Recruiting Process:
Apply for the position.
Selected candidates will be invited for an initial interviewing process
Final candidates will meet the team and go through final interviews
Decisions will be e-mailed right after
back to jobs