Animators at ARVORE create and integrate 3D animation content in line with the creative vision. You will help to visually realize and bring to life the amazing environment and characters that encompass our XR experiences. Working with a multidisciplinary team ensures that the final product evokes emotion and keeps the player immersed.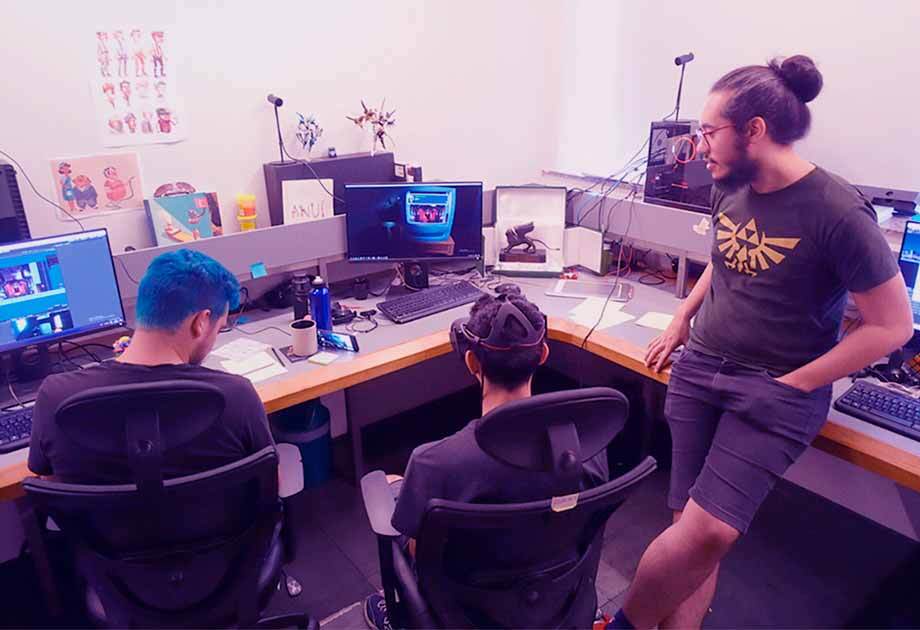 Main Cross-Functional Activities:
Working creatively to produce original and aesthetically pleasing designs and solutions of 3D character animation for XR experiences throughout our production cycle.
Collaborate with the team to ensure your work is aligned with the product's direction and creative vision.
Research techniques to provide accurate designs for requested animations.
Support the Lead and Game Producer in estimating and managing your workload to meet project milestones.
Efficiently communicate and support messages and decisions made.
Establishing artistic benchmarks and offering advice to less experienced artists in order to improve the visual quality of our products.
Share knowledge and assist all members of the team to reach the best possible outcomes.
Approach challenges with a positive attitude and supports the team at all stages.
Research and develop new techniques in order to facilitate the needs of each project, collaborating with a multidisciplinary team, leaning on everyone's skills to deliver a high-quality product.
Must Have:
Strong practical experience using 3D character animation software, have experience with CGI production softwares like Maya.
Strong understanding of animation principles, acting, staging, posing, weight, timing and storytelling, as well as staying on model.
Background or experience in fine arts, which shows a thorough understanding of physical motion, weight, and balance.
Knowledge of node-graph based animation systems.
Experience with character rigging and weighting, being skilled with rigging tools.
Experience working on 3D character/creature/object animation for games, film, XR or TV production.
Understanding of the constraints and potential of digital animation technology and XR medium, maintaining interest in rapidly evolving industry standards.
Experience at prototyping in quick iterations.
Willingness to propose and implement creative solutions to assigned work.
Ability to work in a fast-paced environment with a high degree of independence and an innate intuition for task prioritization.
Good interpersonal and communication skills.
Openness to learn new tools and skills.
A profound aptitude for art, creativity and an eye for detail.
Nice To Have:
Experience with game engines like Unity or Unreal.
Working with motion capture and real-time animation an advantage.
Be familiar with Google G Suite, Monday, Slack and Github.
Previous knowledge or experience with VR and AR content is desirable.
A passion for Games, Movies, TV, Art, Animation, Electronics, RPGs, Theater and narrative experiences would be a great plus.
Experience with the process of developing games.
Experience of the Virtual Reality medium.
English is a plus.
Recruiting Process:
Apply for the position.
Selected candidates will be invited for an initial interviewing process
Final candidates will meet the team and go through final interviews
Decisions will be e-mailed right after
back to jobs