The Product Manager at ARVORE is the main person responsible for maintaining the user-centric vision and drive of a project, from its inception to its launch and post-launch lifecycle. They work with an agile team from concept to development to playtest and iteration, and are in charge of ensuring that the products are launched within the planned schedule and budget, all while balancing the product vision and scope with the requirements of multiple stakeholders, including the Creative Director, Dev Team, ARVORE Management, Production Team, Marketing team, and most importantly the users. Along with working as Product Manager of ARVORE products, the Head of Product Management also leads the group of Product Managers, aiding in the selection of professionals, inspiring them through leadership, performing team assessments and helping the studio define and refine our processes.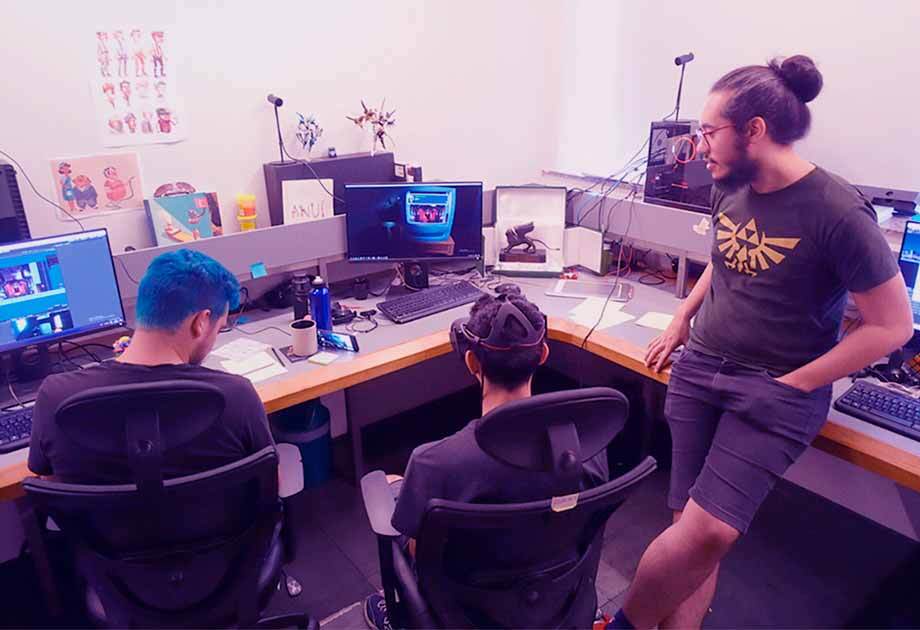 Main Cross-Functional Activities:
Head of Product Management:
Manage a team of Product Managers including selection of new hires, definition of job descriptions, and performance assessments.
Drive forward our understanding of how Virtual Reality can positively impact people's lives
Maximize efficiency in a constantly evolving environment where the process is fluid and creative solutions are the norm
Oversee the QA team and its organization
Offer organizational design thinking to best structure the team and equip them for success in their goals
Product Manager:
Drive products from inception to delivery, defining the short and long-term roadmap with milestone goals through the entire product lifecycle.
Work closely together with the Creative Director, and incorporate and translate the product vision to the team - always representing the customer/user in the development process and provide the core value of the product to them;
Work with the Core Team on feature definition, writing and organizing user stories, building clear acceptance criteria, and ensuring the team understands the priorities and expected outcomes towards the defined goal
Responsible for keeping the product's sprint, issues, and backlogs organized and up to date
Responsible for keeping a product's deliverables on schedule and under budget.
Keep track of the team metrics and performance check considering the project roadmap and future milestones by learning to use and adapt to our company frameworks.
With the Head of Studio find the Product/Market Fit, make a clear Value Proposition, define the goals and be accountable for the results
With the Head of Marketing, structure the commercialization, pricing, branding, and positioning of the product, as well as research comparative benchmarks.
Execute market research to define user personas and learn about the potential customers. Ensure these personas are targeted and reached by the final product.
Anticipate and identify weaknesses that may impact the delivery of the product and coordinate any decisions that need to be made about the product's organization, logistics, deadlines and milestones;
Follow up on the progress of the project, provide guidance on initiatives and communicate status reports to project stakeholders on a regular basis, ensuring adequate communication between project collaborators, escalating risks and scope when needed;
Understand the workflow processes and the inter- and intra-departmental relations and collaborate with in-house partner services to orchestrate and facilitate the implementation of optimal solutions and/or improvement projects and workshops;
Close projects (reports, post-mortem, etc.); and propose improvements for the next cycle
Coordinate with the Internal and External QA team stakeholders to define quality targets and KPIs and ensure those targets are met
Request user tests to obtain feedback to specify the customer's understanding. Redefine priorities and apply relevant changes to the roadmap as needed.
Once the experience goes live, responsible for measuring its success, providing ROI, profit and revenues, active users, customer retention using metrics to shape the strategy and business cases around new feature concepts and possible DLCs.
Must Have:
At least 5 years of experience in Product Management, having successfully shipped games, entertainment products, or software products.
Strong interpersonal skills with the ability to interact with team members of different disciplines.
Ability to work in a fast-paced environment with a high degree of independence.
Good level of emotional intelligence for problem and conflict resolution.
Positive, flexible, and "get-it-done" attitude while managing big-picture changes, always working through different options/solutions.
Constantly looking for self-improvement, learning new skills and delivering the highest quality output.
Always giving and receiving constructive and creative feedback.
Fluency in English language.
Nice To Have:
Be familiar with Google G Suite, Monday, Slack and Github.
Previous knowledge or experience with VR and AR content is desirable
A passion for Games, Movies, TV, Art, Animation, Electronics, RPGs, Theater, and narrative experiences would be a great plus
Experience in technology and/or content development/environment, or related fields.
Recruiting Process:
Apply for the position.
Selected candidates will be invited for an initial interviewing process
Final candidates will meet the team and go through final interviews
Decisions will be e-mailed right after
back to jobs