The Game Producer Coordinator will work alongside the Head of Production to follow the production processes from the beginning to the final delivery of all kinds of products, with an iterative mindset. You will be responsible for overseeing projects, making sure the communication between cross-functional areas is flowing optimally, building production processes by working with internal and external teams across all disciplines, following roadmaps and milestones, working in a team when needed. The day-to-day routine will be working along with Stakeholders, Core and Support Teams, whether inside or outside projects, contributing to plannings, supervising deliveries, following retrospectives and proposing process improvements, always having your attention on ARVORE's sustainability, and raising flags when it's at risk. As a Coordinator, you will also assist less experienced colleagues, in collaborating with our culture building.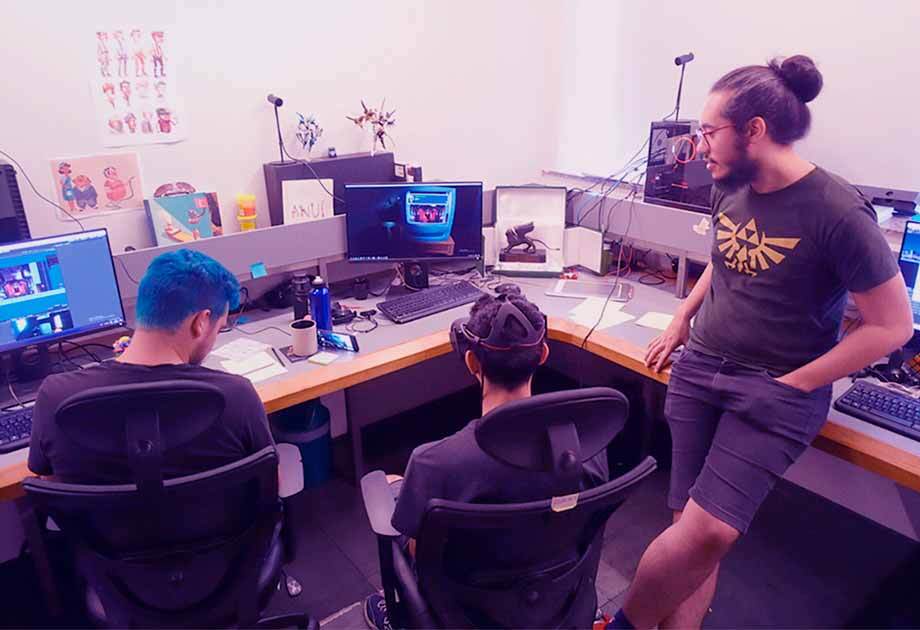 Main Cross-Functional Activities:
Provide visibility into the status and roadmap of all projects ensuring communication is flowing optimally between all stakeholders (Company Heads, Creative Director, Core, and Support Teams) to align expectations and ensure the best output considering time/budget/quality for the products.
Guide the teams balancing effectiveness and sustainability, improving the long-term output within the company's workflow, practices and culture, raising flags when they're at risk.
Help the teams to create plans on how to fulfill products needs, ensuring that each individual is engaged to contribute with their expertise and develops the best strategy, scope, and solution for the products and being aware of their morale.
Lead and prepare meetings making sure all relevant stakeholders are in place.
Create relationships, and communicate with all levels of the organization by facilitating collaboration between areas, anticipating risks, coordinating dependencies, removing roadblocks and performance bottlenecks.
Own the production organization tools, making sure they are used and serve their purpose within the company's workflow, practices and culture.
Alongside the Head of Production research and iterate processes in order to facilitate the needs of each project, approaching challenges with a positive attitude.
Share knowledge and work together with the Production Team as a team to reach the best possible outcomes, assisting less experienced colleagues.
If external team members are needed or requested you will be responsible for procurement and onboarding, assigning tasks and creating schedules that include deadlines and integration among teams, keeping track of external teams' deliveries.
Manage the Producers team, inspiring and leading them to ensure our projects are always executed in an efficient and healthy way, on time and under budget. Oversee the selection of new hires in the production team, definition of job descriptions, and performance assessments.
Oversee the Game Producers to ensure they are using the best practices for scouting, negotiating, establishing fair contracts, and hiring ARVORE's third-party suppliers, working hard to maintain healthy, reliable, and positive relationships with external teams and companies that come to work along with us.
Must Have:
At least 5 years of experience as Line Producer or Producer of at least one high quality professional entertainment product/property that was shipped in one of the following industries: XR, Video Games, Mobile, Animation.
Strong interpersonal skills with the ability to interact with team members and stakeholders of different disciplines.
Ability to work in a fast-paced environment with a high degree of independence.
Strong problem solving and prioritization skills, both for your own work and for the team.
Good knowledge in man-hour investment estimation for art, design, modeling, textures, rigging and animation tasks.
Good level of emotional intelligence and conflict resolution.
Ability and sensitivity to identify problems and risks, communicate with stakeholders and articulate solutions.
Ability to switch context from granular to big picture and manage competing priorities.
Positive, flexible, and "get-it-done" attitude while managing big-picture changes.
Constantly looking for self-improvement, learning new skills and delivering the highest quality output.
Always giving and receiving constructive and creative feedback.
Openness to learn and experiment new work methodologies and frameworks.
Fluency in English language.
Nice To Have:
Have worked as a game producer in at least one high-profile Video Game that has been shipped.
Understanding of software development life cycles.
Experience working with waterfall and/or agile frameworks or other lean and traditional project management techniques.
Be familiar with Google G Suite, Jira, Slack, and Github.
Previous knowledge or experience with VR and AR content is desirable.
A passion for Games, Movies, TV, Art, Animation, Electronics, RPGs, Theater and narrative experiences would be a great plus.
Experience in technology and/or content development/environment, or related fields.
Recruiting Process:
Apply for the position.
Selected candidates will be invited for an initial interviewing process
Final candidates will meet the team and go through final interviews
Decisions will be e-mailed right after
back to jobs