Work closely with the team to create sites, dashboards, and tools to improve the studio workflow, from content creation to the backend operations.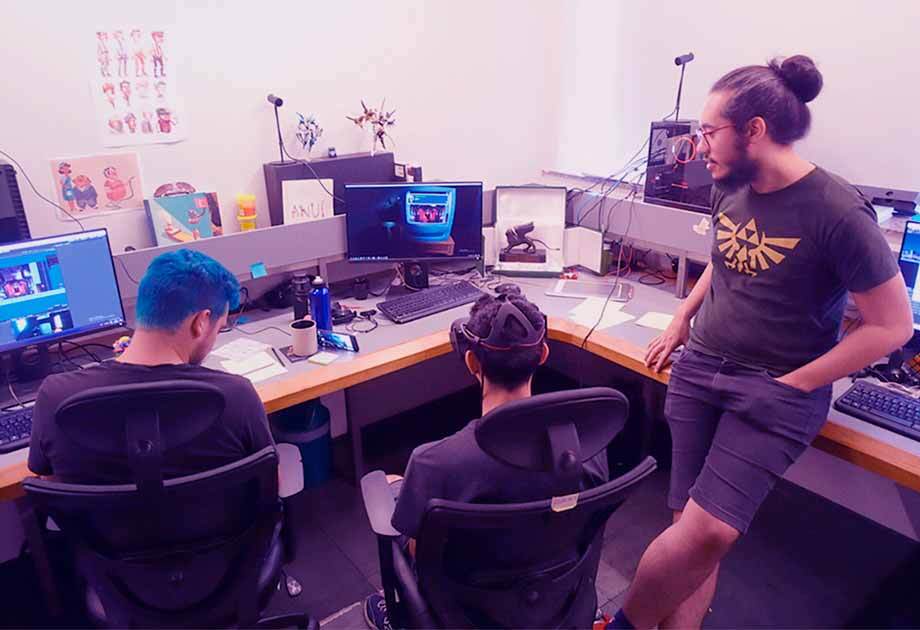 Main Cross-Functional Activities:
Develop the company and product sites, providing simple CMS to the editors.
Improve and automate the development and publishing processes with the tools and devops teams (e.g., extending a CI/CD, or perhaps creating chat bots).
Create and maintain dashboards with all kinds of data visualization, from tasks burndown to custom analytics of our products.
Take the necessary precautions to keep private data secure, especially on external services.
Must Have:
Know HTML5 and CSS3.
At least 1 year of experience developing sites.
Know the browser's javascript and nodejs.
Having at least once created a site from the ground up, from the command line installations to implementing the final layout.
Know MongoDB query language and SQL.
Some experience optimizing load times.
Know responsive design frameworks and grids.
Experience with cross-browser issues.
Be comfortable with the newer ES standards.
Integrating external APIs (e.g., SS, auth).
Fluent in English (reading, writing, and speaking).
Experience with Agile Development and prototyping and iterating solutions.
Nice To Have:
Knowledge of d3.js and three.js could be useful.
Know some desktop web application framework (e.g., electron, react native e ionic).
Some familiarity with the Unity Engine.
Basic knowledge of Linux dev environment.
Knowledge of Slack, Monday, Gsuite (App Script) and Github usage and its APIs.
Know some PHP and WordPress.
Previous knowledge or experience with VR and AR content is desirable.
A passion for Games, Movies, TV, Art, Animation, Electronics, RPGs, Theater and narrative experiences would be a great plus.
Experience with game development.
Recruiting Process:
Apply for the position.
A test will be sent.
Selected candidates will be invited for an initial interviewing process
Final candidates will meet the team and go through final interviews
Decisions will be e-mailed right after
back to jobs