Creative Directors are responsible to define and nurtur the product's vision, understanding the company's strategic goals, keeping everyone's efforts focused towards the same direction. Always aligned with the Production Manager and the Head of Studio, Creative Directors are responsible to define and constantly review the scope to keep projects on budget and on time. That work also requires establishing the foundations of the experiences in all three pillars (artistic, systems, and narrative). The Creative Directors will articulate their vision, fostering an environment of collective creativity that inspires the Team to come up with the best ideas, choosing the ones that fit into a coherent whole.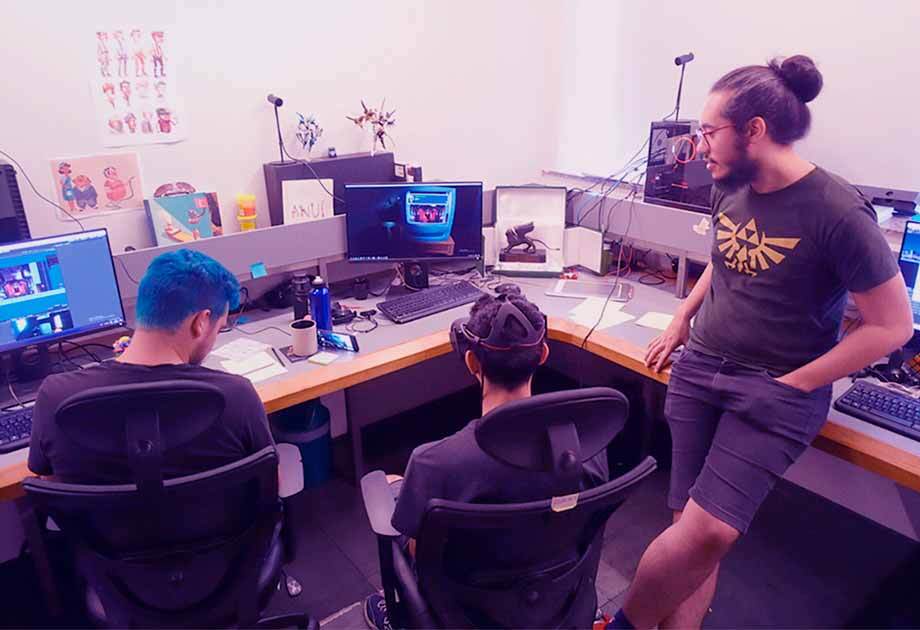 Main Cross-Functional Activities:
Define a clear and reasonable creative vision for the product.
Work closely with the Core Team members to develop their specific parts of the vision, tying together all artistic and technical elements.
Constantly review the priorities and scope of each product delivery and/or milestone together with the Product Manager, considering the Value Proposition and goals of the product, but at the same time championing the product's unique vision.
Review production timelines, budget, and team performance with the Product Manager.
Nurtur and Communicate the overall Creative Direction on an ongoing basis, inspiring the team through leadership.
Be aware of Internal and External QA's results to direct the creative decisions in order to ensure that the product answers the main stakeholders' needs.
Guarantee the consistency and quality of the product, ensuring creative cohesion between the user experience and company's strategy.
Be the spokesperson for the product's vision within the team and for the press and corporate management
Must Have:
Has worked in a creative leadership position of at least one high quality professional entertainment product/property that was shipped/aired/delivered in one of the following industries: XR, Games, Movie, Television, Advertisement or Comic Book industries.
Be a positive leader
Exceptional interpersonal skills
Ability to listen
Ability to communicate efficiently (spoken and written)
Fluency in English
Understanding and sensibility to capture the spirit of the moment (Zeitgeist)
Possess a deep understanding of new trends of XR, gaming and entertainment industries, driving user expectations and behaviors.
Huge curiosity and openness to research and constantly expand knowledge of virtual reality games, narratives, immersive art installations, etc.
Nice To Have:
Be familiar with Google G Suite, Monday, Slack and Github.
Fluency in Portuguese.
Previous knowledge or experience with VR and AR content is desirable.
A passion for Games, Movies, TV, Art, Animation, Electronics, RPGs, Literature, Theater, Popular Culture, and narrative experiences would be a great plus.
Knowledge of other lean and traditional project management techniques.
Experience in a technology and/or content development/environment, or related fields.
Recruiting Process:
Apply for the position.
Selected candidates will be invited for an initial interviewing process
Final candidates will meet the team and go through final interviews
Decisions will be e-mailed right after
back to jobs