Concept Artist at ARVORE are professionals skilled in the arts of illustration and painting, focused on the development process of visual narratives from the point of conception until the delivery of the project. Acting as a concept artist, they'll use their imagination and skills to develop the artistic elements that will constitute the representation of ideas, providing inspiration and references for the artistic direction of our XR experiences.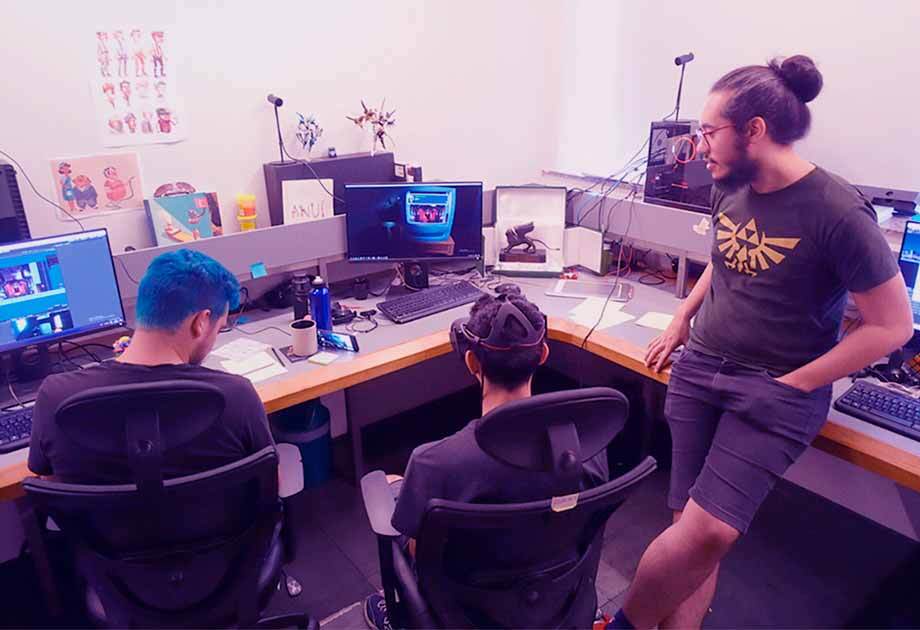 Main Cross-Functional Activities:
Concept Artist Activities:
Work closely with the Production Designer, organizing mood boards, style boards, color scripts, creating and developing concept art that contributes to the necessities of the production, communication, art, game design and developing teams.
Actively participate in the early stages of brainstorming and worldbuilding by sharing ideas and sketches, producing the preliminary project visual intentions.
Create readable designs for environments, lighting, colors, characters, props, weapons and vehicles that can be translated into 3D assets.
2D Artist Activities:
Create artistic material and assets for all XR products, games and experiences.
Support in textures and matte paintings for in-game use on characters, environments and user interface creations.
Provide assistance in creation of marketing materials and assets.
General Activities:
Review art and provide suggestions for improvements.
Participate in diverse iterations in the production of assets through prototyping and teamwork.
Constant exploration of different art styles to conform to each project.
Research and develop new techniques in order to facilitate the needs of each project while at the same time sharing the knowledge with the rest of the team.
Must Have:
Research and develop new techniques in order to facilitate the needs of each project while at the same time sharing the knowledge with the rest of the team.
Ability to communicate ideas through sketches, drawings and models.
Good grasp of anatomy, perspective and volume.
Good grasp of color, lighting, atmosphere & overall composition.
Experience with character and environmental design.
Ability to present effective visual solutions that conform to the needs of the product.
Flexibility in the execution of different art styles.
Capability to translate ideas into visual narratives.
Knowledge to transmit ideas and emotions into a visual medium.
Be a creative thinker with excellent visual awareness and a profound aptitude for art, creativity and an eye for detail.
Strong interpersonal skills with the ability to interact with team members of different disciplines.
Willingness to observe, absorb and modify their own work based on many avenues of artistic criticism, always giving and receiving constructive and creative feedback.
Constantly looking for self-improvement, learning new tools and skills and delivering the highest quality output.
Ability to work in a fast-paced environment with a high degree of independence and an innate intuition for task prioritization.
Advanced English.
Nice To Have:
Experience with digital modelling.
Experience with illustration tools such as Illustrator.
Experience with Graphic Design.
Experience with game engines like Unity or Unreal.
Experience with the process of developing games.
Previous knowledge or experience with VR and AR content is desirable.
Be familiar with Google G Suite, Monday, Slack and Github.
A passion for Games, Movies, TV, Art, Animation, Electronics, RPGs, Theater and narrative experiences would be a great plus.
Recruiting Process:
Apply for the position.
Selected candidates will be invited for an initial interviewing process
Final candidates will meet the team and go through final interviews
Decisions will be e-mailed right after
back to jobs